BATTERY POWERED CURTAIN
Features
Built-in Tuya zigbee module
App control ,Works with Google assiatant, amazon alexa , IFTTT
Quiet, rechargeable battery motor
Touch control technology, gently pull the curtain to open or close them
Integrated control ensures operation of the curtain manually in case of power failure
Built-in radio receiver, switch and/or network control
Full automatic setting of the limits
No electrical installation required, Rechargeable battery (12VDC) with low power consumption, a fully charged battery can be used 500 times by normal operation before recharging is required
Made To Measure Fully Assembled Tracks
Suitable For Straight, Continuous Curve and Bay Windows
Compatible With Home Automation, Smart Systems and Building Management

Quick Details
| | | | | | |
| --- | --- | --- | --- | --- | --- |
| Type: | Draper curtain motor systems | Rate power: | 18W | Rate Voltage: | 12V |
| Torque: | 0.8-1.2Nm | Rate current: | 1.5A | Battery : | 4800mA |
| IP Grade: | IP41 | Speed: | 16cm | Size: | 305*52*60CM |
| Place of Origin: | Guangdong China (Mainland) | Brand Name: | Emlux | Model Number: | YS-MT750L |
| Color: | White | Capacity: | 45kg within 4 meter | Price: | low price with good quality |
| | | | | | |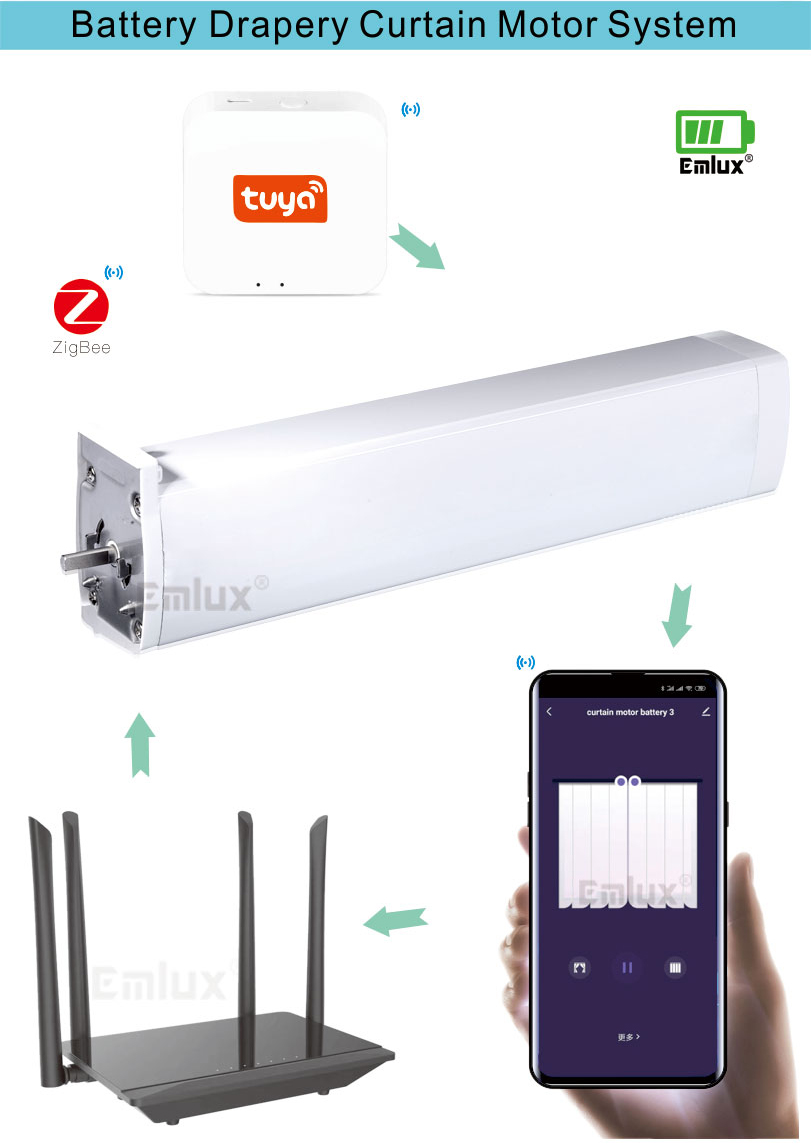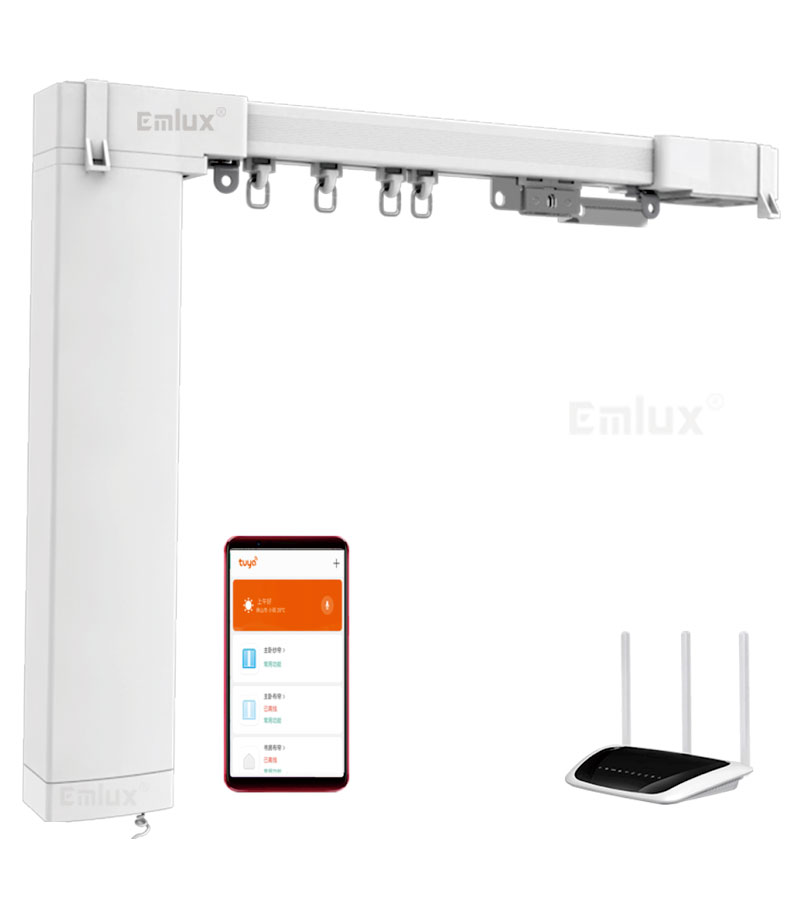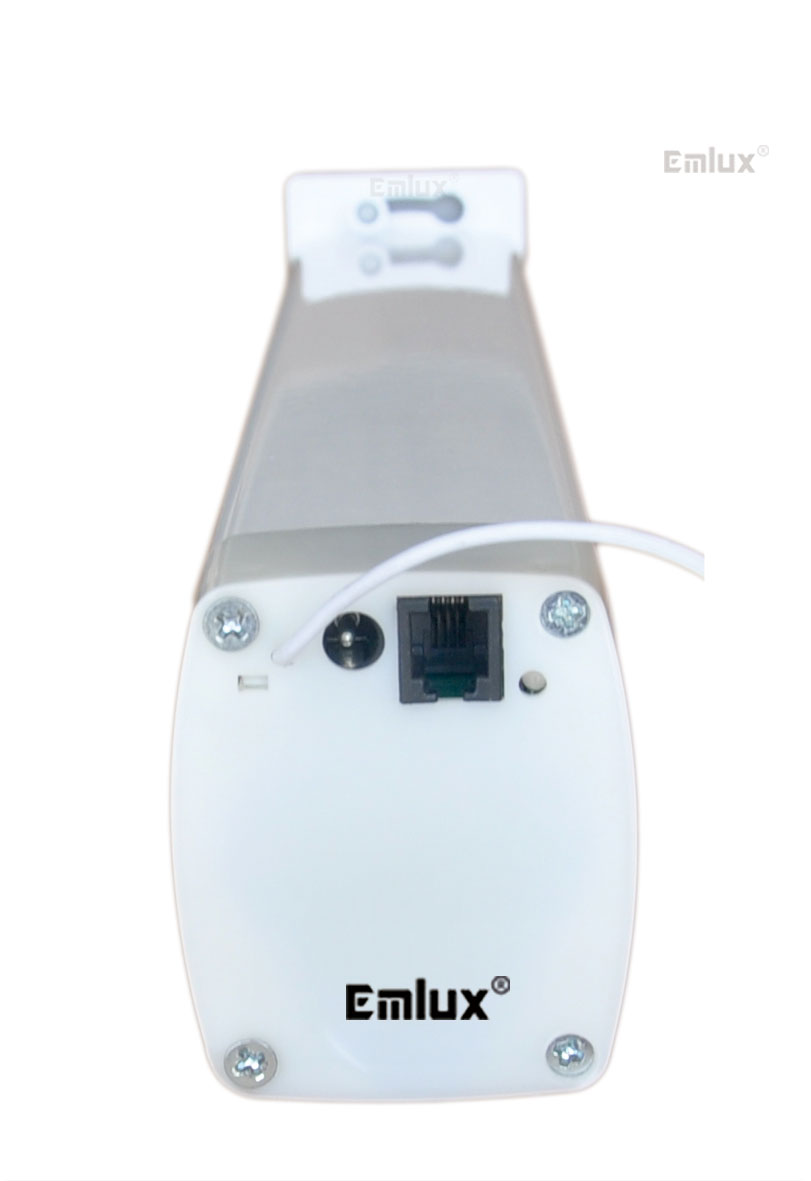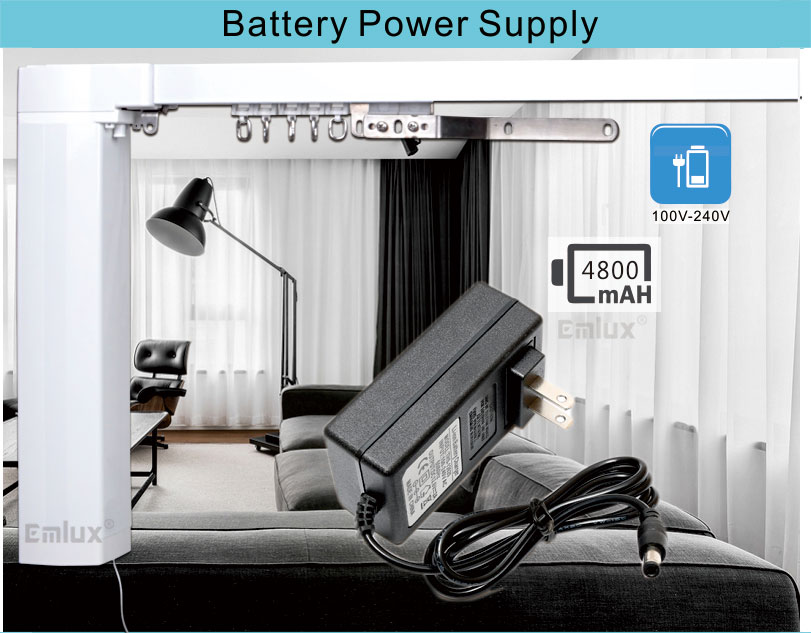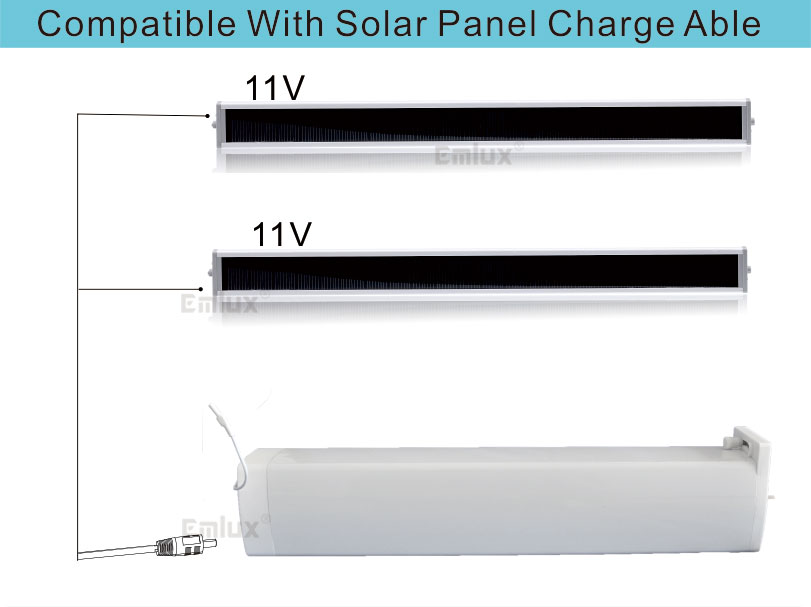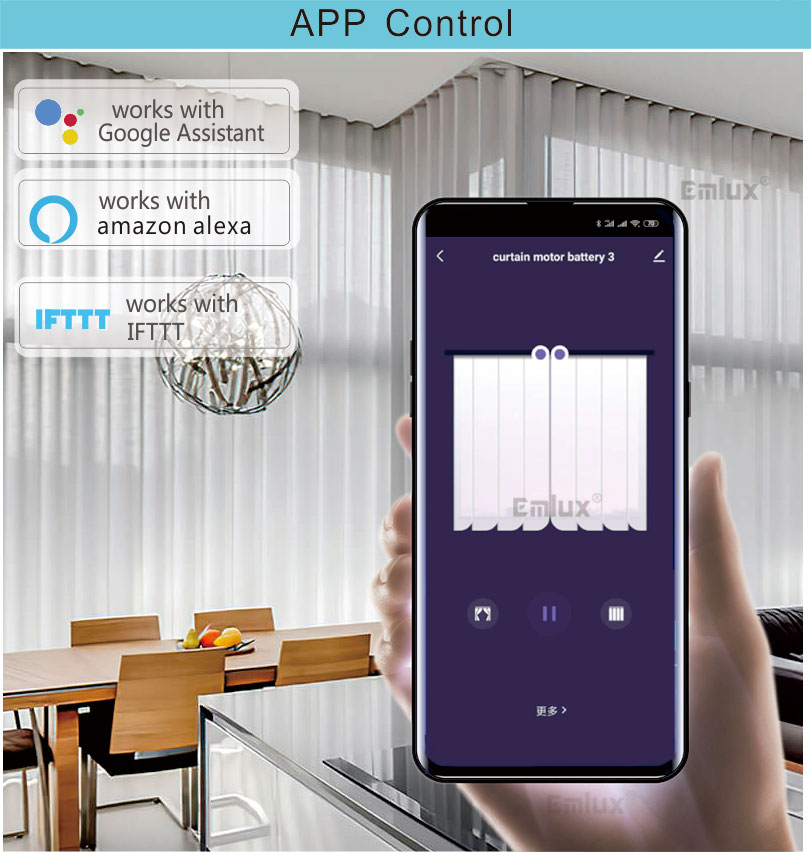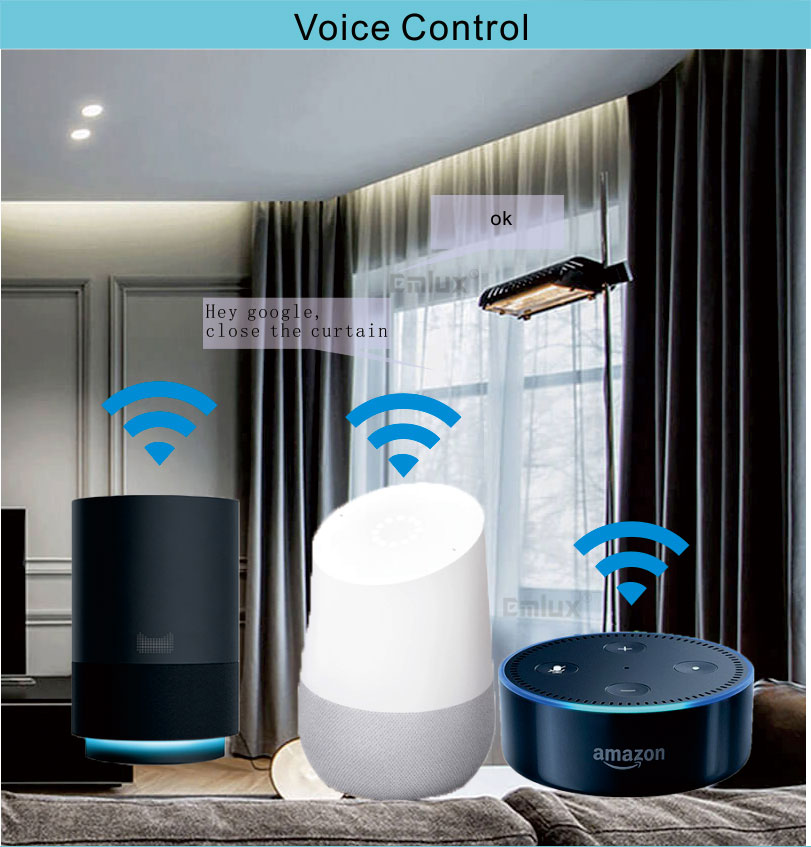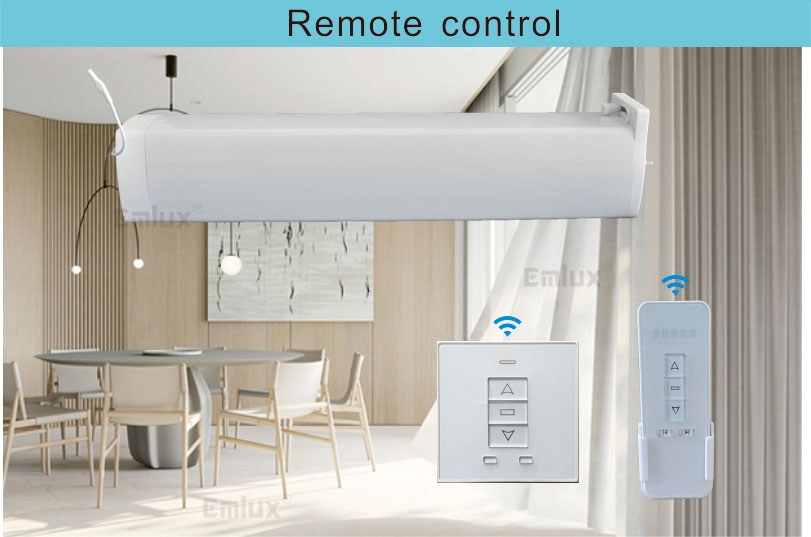 Battery Powered YS-MT750L
With the Radio 750L Battery Curtain track system you have all the features of the Radio 360 with exception to the special positions. As no mains power supply is required it means the Radio 750L Battery can be fitted almost anywhere. This system is leading the way in battery applied technology for the motorised Curtain industry. Ideal for retrofitting with up to 500 operations between re-charges it gives any mains powered system a run for its money; with the added benefit of no wires or electricians. The motor comes with a 12 VDC rechargeable battery that can be charged while fixed to the motor or by detaching the motor and taking it to a location where it can be charged. In the case of a flat battery the curtain can be operated as if it were a manual system.
Also compatible with the easy to use App control option you can set the Curtains to open and close automatically when you're on holiday, at work or just somewhere else. The APP function also acts as a security feature by simulating occupancy of the property when you are away. motor also works with google assistant , amazong alexa , IFTTT.
All our Radio Controlled Electric Curtain track systems have built in Dry Contact socket (DCT) at the base of the motor which can facilitate most Home Automation or building Management Systems, giving it that little bit more versatility either for the future or right now.
As well as Radio Control the MT750 has self-setting open and closed positions. The Touch Control technology allows you to just pull on the curtain to set them off automatically for either open or closed positions. In the case of a flat battery the curtain can be operated as if it were a manual system. The motor is hidden from view behind the curtain making the finished product very aesthetically pleasing.