Z-Wave Curtain Motor
Features
Built-in Z-Wave module, 868.42MHZ,906.42MHZ,921.42MHZ ready in stock
App control ,Works with Smartthings Fabrio smart home
Quiet, rechargeable battery motor
Touch control technology, gently pull the curtain to open or close them
Integrated control ensures operation of the curtain manually in case of power failure
Built-in radio receiver, switch and/or network control
Full automatic setting of the limits
Made To Measure Fully Assembled Tracks
Suitable For Straight, Continuous Curve and Bay Windows
Compatible With Home Automation, Smart Systems and Building Management

Quick Details
| | | | | | |
| --- | --- | --- | --- | --- | --- |
| Type: | Draper curtain motor systems | Rate power: | 40W | Rate Voltage: | 100-240VAC |
| Torque: | 2Nm | Rate current: | 1.5A | Battery : | 4800mA |
| IP Grade: | IP41 | Speed: | 14cm/s | Size: | 305*52*60CM |
| Place of Origin: | Guangdong China (Mainland) | Brand Name: | Emlux | Model Number: | YS-MT121L |
| Color: | White | Capacity: | 65kg within 4 meter | Price: | low price with good quality |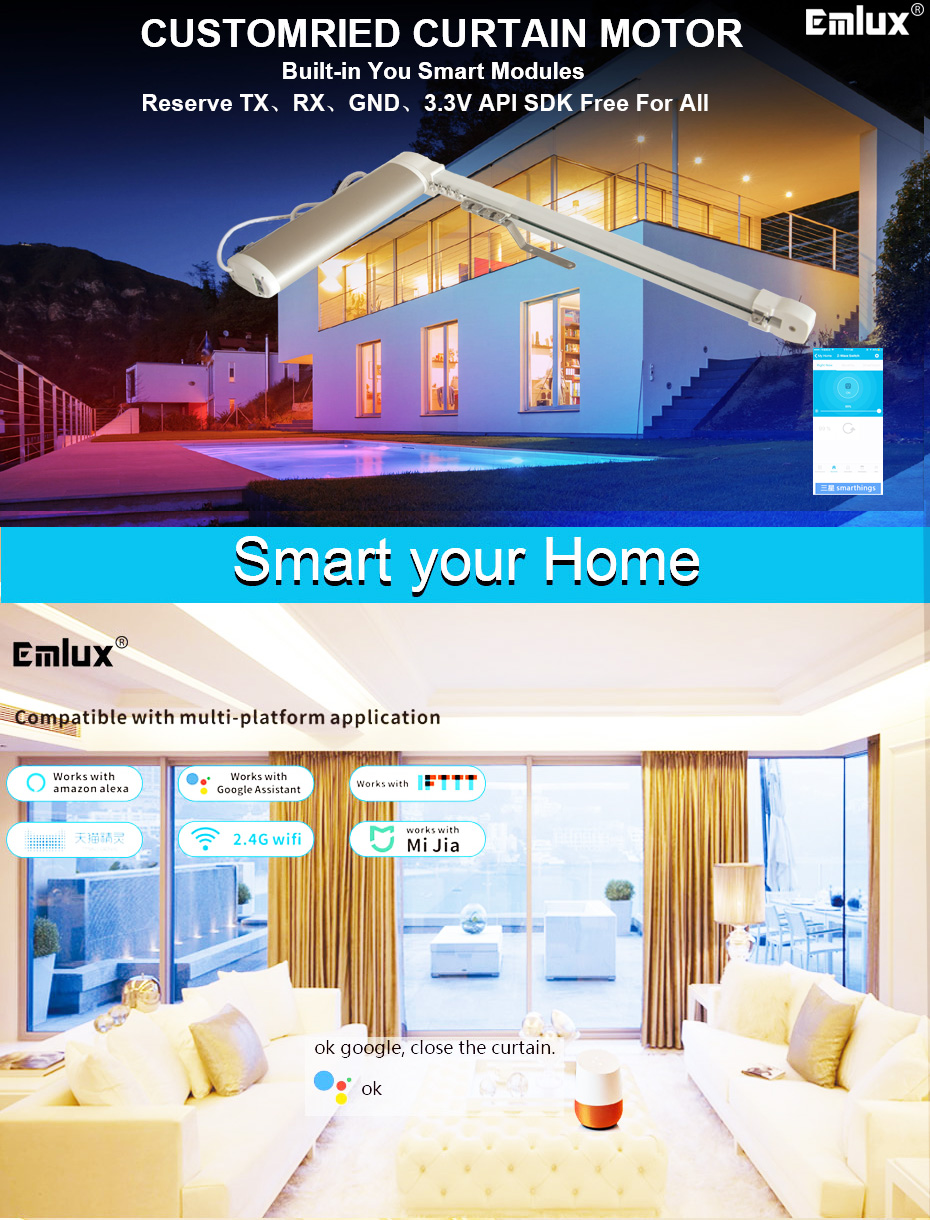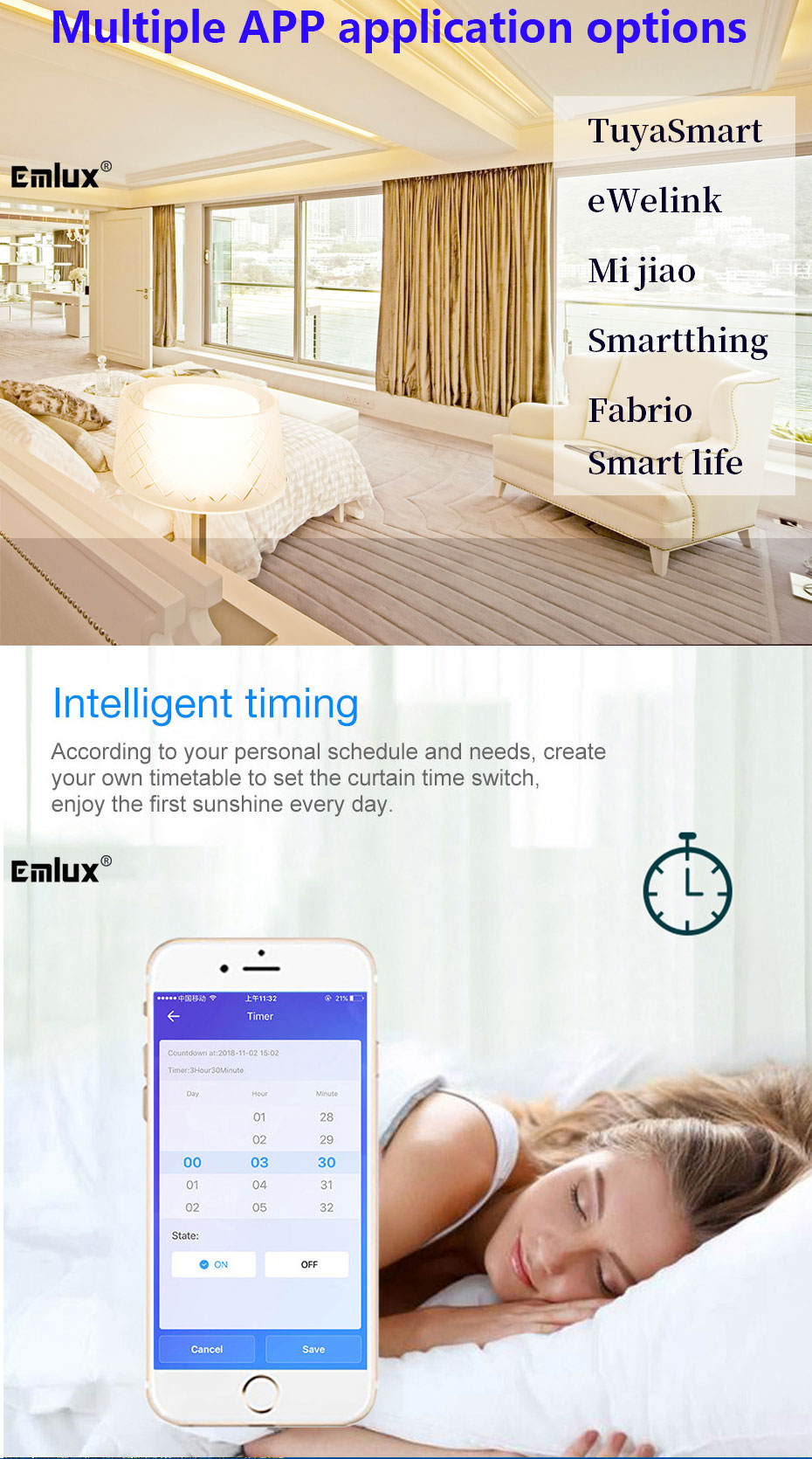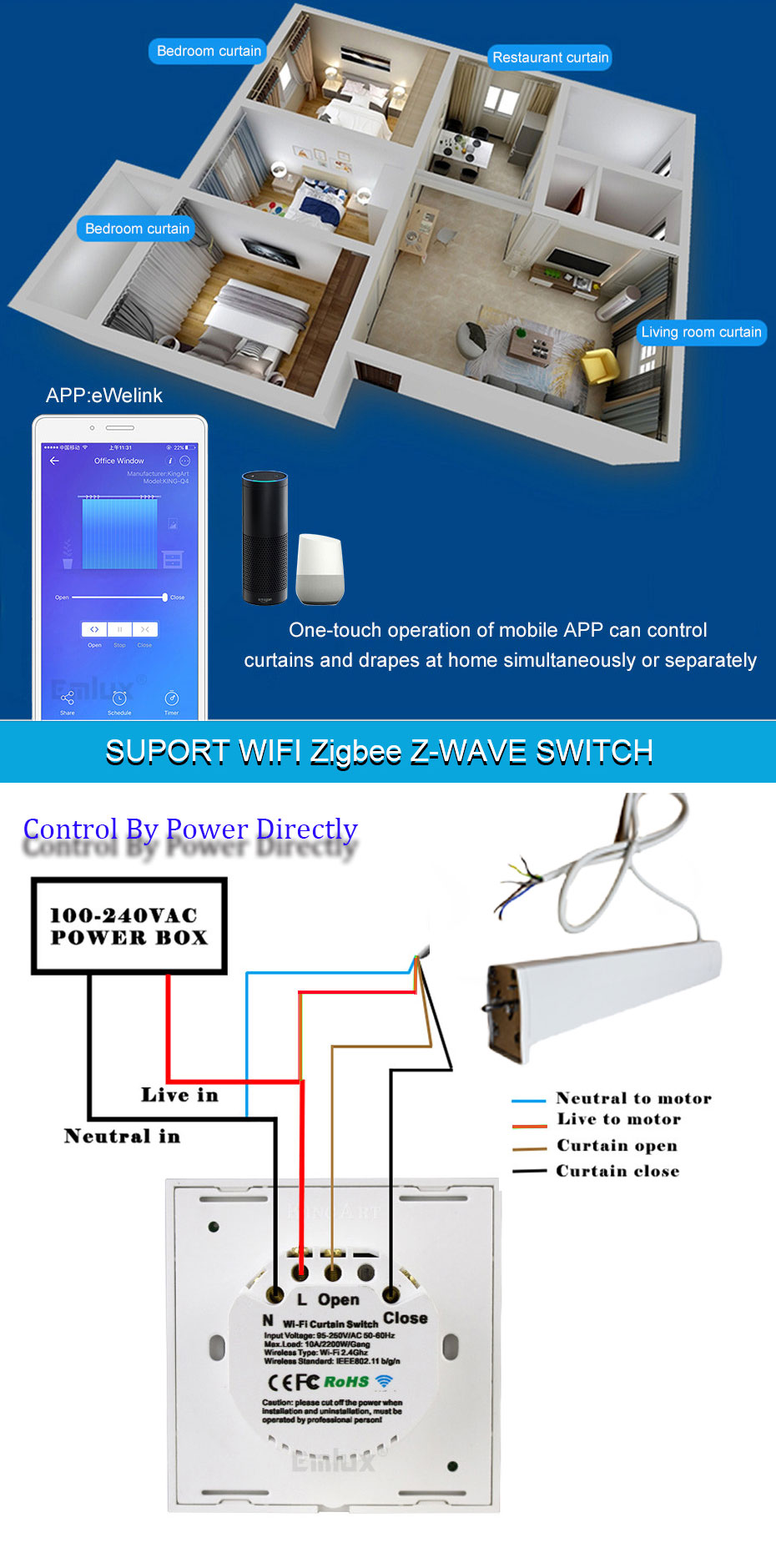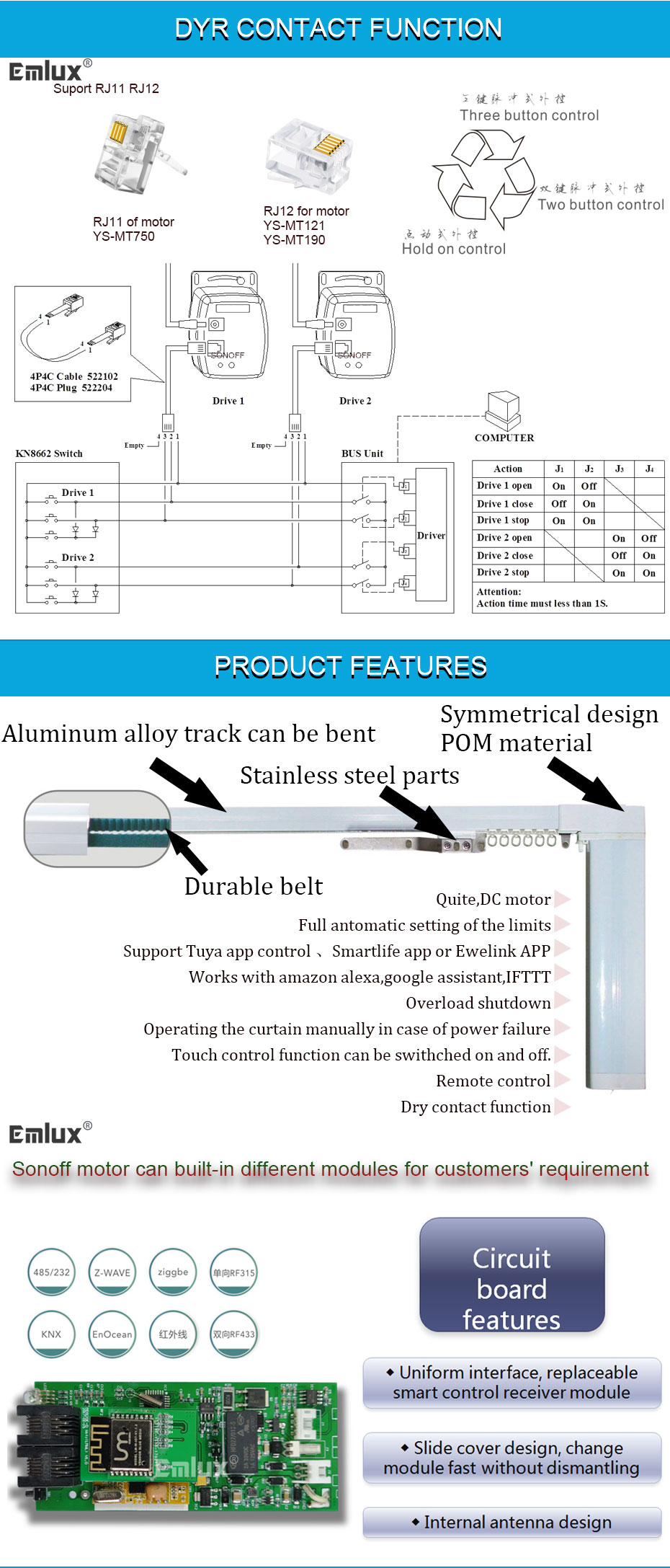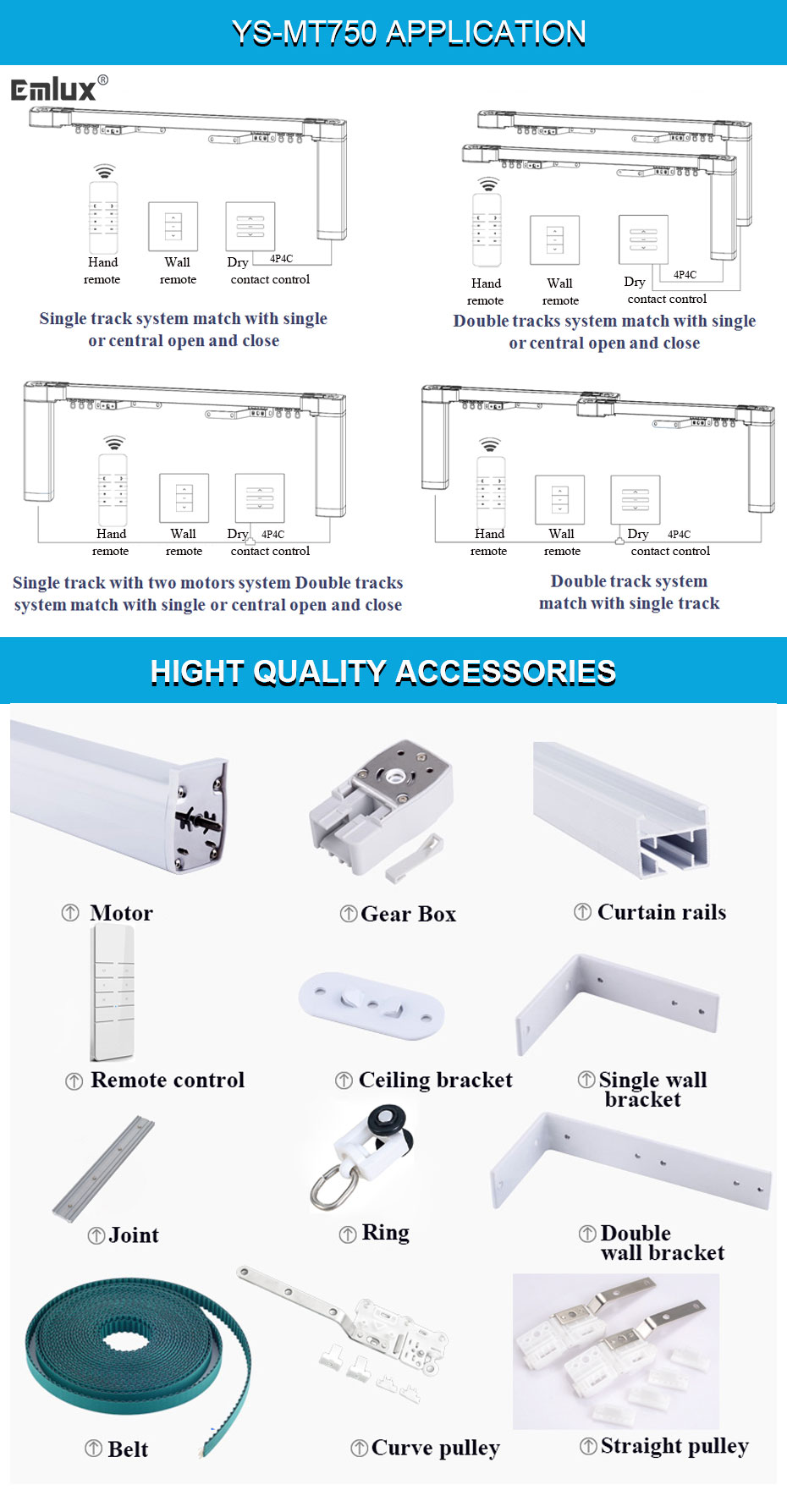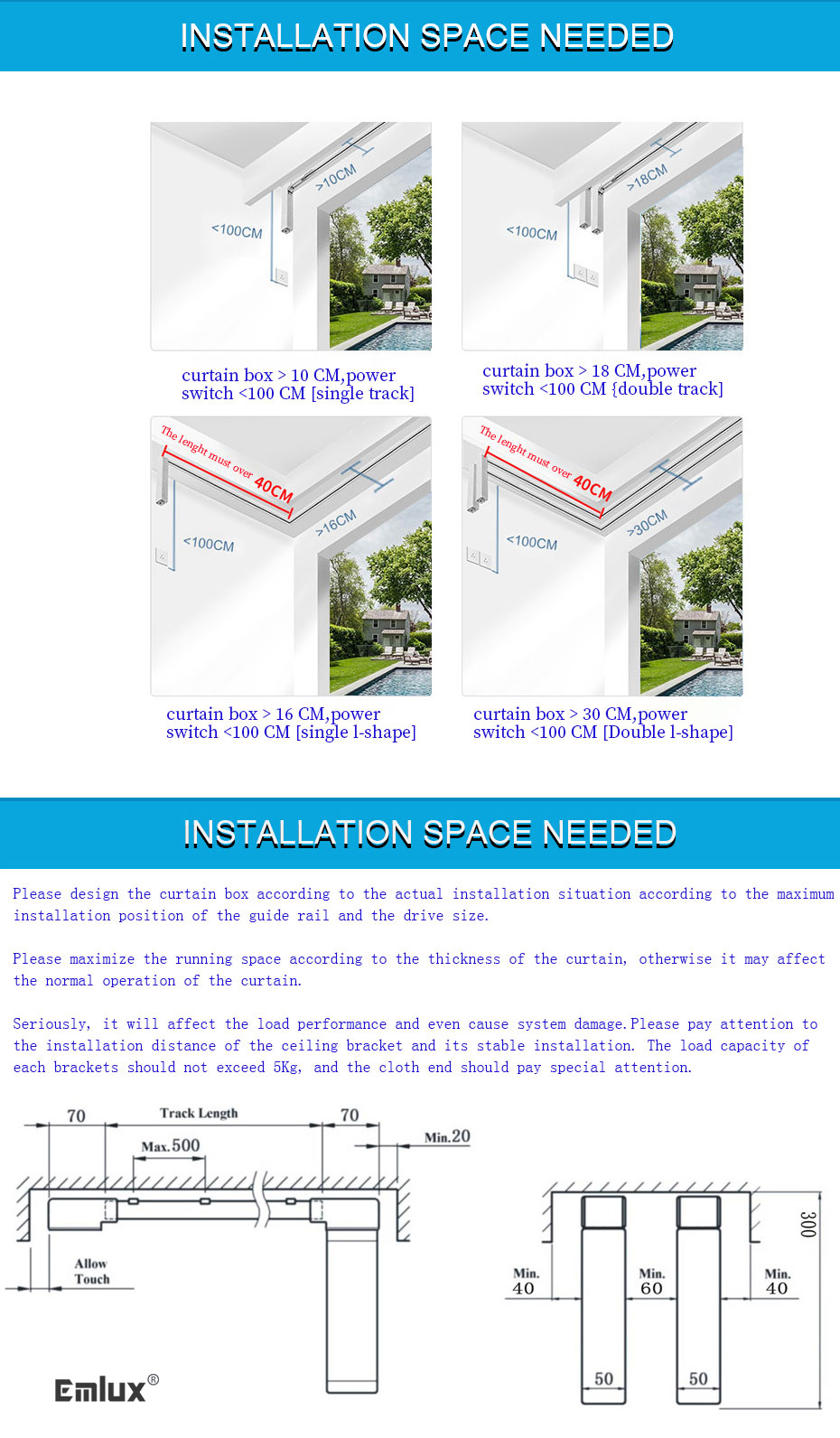 Motor Specification and Loads
The motor can compatible with all z-wave systems if the frequence it the same.
The MT190 heavy duty hard wired curtain track system is one of several heavy duty Curtain track motors that we have incorporated into our ever expanding range. There are perfect for large heavy stage curtains, commercial and even domestic curtain applications. This range of electric motor systems is ideal for wiring into home automation and building management systems that use mains switching or alternatively you can simply use a handheld remote control with the smartthings and Fibaro system. They are also ideal for large bay windows and generally shaped curtain applications.
In more extreme cases where the curtains are either exceptionally large, very heavy or both the double motor high torque motors can be dual mounted to further increase there pulling capabilities.This means you have two motors working in unison on the same track.
Once set the motor is hidden from view as it is covered by the curtain making the finished product very aesthetically pleasing.
Call for More Details